Property Taxes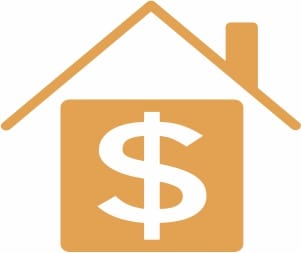 2021 PROPERTY TAXES
The 2021 Property Tax Notices have been mailed out.
The Property Tax payment deadline for 2021 is July 14th at 4:00 p.m.  Any taxes outstanding at this time will have a 5% penalty applied to them. A further 5% penalty will be applied to any taxes outstanding on September 2nd. This includes any home owner grant portion that has not been claimed.
Any payments not received by December 31st will become taxes in arrears. Interest will start to accrue on arrears on January 1st, 2022.
Property owners are responsible for payment of property taxes regardless of whether or not a notice is received. If you do not receive one, please contact the Village Office.  If you are a new home owner, please contact the office to update them with your mailing address (including PO Box #).
The Home Owner Grants and Property Tax Deferral applications are also due by July 14th. These must be completed each year.
Home Owner Grants may only be claimed on one property that is considered to be your principle residence. 
As of January 1, 2021 the Province is entirely responsible for the home owner grant program; all home owners will apply directly to the Province online or over the phone. The Village is no longer able to accept any home owner grant appilcations.
When applying for your Home owner grant online, it asks for your Jurisdiction code and folio # to search for your property - for Lions Bay the jurisdiction code is 537.  For your folio number, it is your roll number turned into 9 digits by prefilling with zeros and there is a "." before the last 3 digits, for example 000123.789.  You can also search for your property using your civic address - please use the civic address as shown on your property tax notice or use BC Assessment's website to look up format required for the folio #. https://www.bcassessment.ca/
For more information on Home owner grants please go to the Ministry's website:
Starting May 1, 2020, residential property owners could apply for property tax deferments on their principle residence online, quickly and easily.
The online application process is designed to lead to quicker application reviews and, for the first time, allow for automatic renewals.
Municipalities will no longer be responsible for accepting deferment applications.
The eligibility requirements for property tax deferment remain the same - any arrears owing will lead to the application being denied so please check your tax notice to make sure the account is current.
Home owners must still apply for their Home Owner Grants, by the tax due date; as of 2021, the application for Home owner grants will also be made directly through the Province.
For more information please click here.
Property Information Inquiry
The 
Online Services
Portal provides the ability to view and print a Property Information Report for properties located in Lions Bay. You may search for a property based on the civic address or by the folio reference number. The Property Information Report will display property assessment and tax levy information as well as legal descriptions.
Province of BC Property Tax Deferment Programs
Government of BC Property Tax Deferment
Property Tax Deferment Program - 55 or older, surviving spouse, living with disabilities
The BC Property Tax Deferment Program is a loan program that allows homeowners to defer the annual property taxes if they are aged 55 or over, a surviving spouse, a Person living with a Disability and meet the eligibility criteria.
If you wish to defer your taxes for the first time, please complete the go to the Province of BC's website, to see if you are eligible.
 
If you already have an account and would like to defer your property taxes again this year, complete the deferral renewal form online and complete your HOG and submit it to the Village Office by the deadline to avoid the penalty on the deferred amount.  Please note, if you are refinancing or selling your home, do not complete your renewal; call the Tax Deferment Program Office.
 
Family with Children Property Tax Deferment Program
The Family with Children program is available to eligible families that are financially supporting children under the age of 18 at any time during the tax calendar year. The eligible owner must be able to provide proof that they are financially supporting a child, must complete an online declaration form and have one of more children under the age of 18.
For more information on these programs, locating the onlineforms, and learning of the chargeable interest rates, please visit the BC Ministry of Finance - Property Tax website, or call the Deferal Office at 1 888 355 2700
Province of BC's Additional School Tax
In addition to collecting taxes for municipal purposes, the Village is also required to collect and remit taxes on behalf of other taxing authorities, including school tax on behalf of the provincial government.  Starting in 2019, the provincial government will apply an additional school tax on properties assessed at $3 million and above.
The additional tax rate is:
0.2% on the residential portion assessed between $3 million and $4 million
0.4% on the residential portion assessed over $4 million
If your property is assessed at $3 million or higher, you will see the additional school tax on your 2019 property tax notice, which will be mailed out the first week of June.
For more information, visit www.gov.bc.ca/schooltax
Village of Lions Bay Property Tax Prepayment Plan
The Property Tax Prepayment Plan provides a means of budgeting tax payments over a 10-month period to avoid having to make one large, lump sum payment for the next tax year in July. The Property Tax Prepayment Plan is easy to start and you need to complete an advice from available at the Village Office. This plan is only available to the registered property owner.
Pay using most telephone or Internet banking services provided by banks and credit unions (does not include over-the-counter payments at the bank or automated teller machines - please check with your banking service). If paying by this process, ensure there is enough  time for the bank to post the payment to the Village of Lions Bay before the deadline.
In-person by cheque or cash at the Village Office: 400 Centre Rd, Lions Bay (Details on the reopening of the Village Office will be made soon)
Mail or deliver a cheque to the Village Office early enough to be received before the deadline (post-dated cheques are acceptable).
Deposit payment in the after hours drop box at the Village Office on or before the deadline.
Credit Card - a 2.5 % processing fee will be applied by the third party provider. This fee is not received by the Village.
Financial Institutions do not apply for Home Owner Grants with property tax payments.  Taxpayers must apply for their own Home Owner Grant to avoid getting  caught with paying a penalty.
The option to pay by credit card is NOT availablle at the Village Office.
INTERAC payments are not accepted.
Frequently Asked Questions
Q: How does my assessment affect my property taxes?
A: Your assessment is based on the valuation of your property as of July 1 of the previous year.  Your assessed value is divided by 1,000 and then multiplied by the tax rate for your assessment class to arrive at the municipal portion of your tax bill.
Q: Why was my tax increase more or less than the average?
A: Your tax increase is affected by your property's increase in its assessed value and Council's decision on the tax rate allocation between property classes.  If your property value has increased by more than the average increase in your class, or if you have added improvements to your residence, your taxes will increase by a factor greater than the average amount.
Q: What taxes do I pay for the Village of Lions Bay?
A: General property tax, fire protection levy and parcel taxes for water and sewer.
Q: What taxes do I pay for other tax authorities?
A: School and police taxes, Metro Vancouver levy, TransLink levy, BC Assessment Authority levy and Municipal Finance Authority levy.
Q: Why do you collect taxes on behalf of other tax authorities?
A: The Province requires the Village to collect taxes on behalf of other tax authorities and remit them directly.
Q: How do you know how much to collect for other tax authorities?
A: Each authority submits a bylaw requisition to the Village for the amount required to be collected.
Q: Can I make a partial payment of my taxes?
A: Yes. If you are unable to make full payment of your taxes, we encourage partial payments prior to the due date. The 5% tax penalty is levied on any unpaid balance after the due date, with a further 5% being applied on September 2nd.  Therefore, any payment on your account will reduce the penalty amount that you are charged. You should also claim home owner grants before the property tax due date.
Q: Due to circumstances out of my control I was unable to pay my taxes by the due date, can the Village waive the penalty?
A: Although the Village understands the many difficulties that may make it impossible to pay your property tax bill by the due date, provincial legislation (Community Charter and Municipal Tax Regulation) requires Lions Bay to charge the penalty on all outstanding balances starting on the due date. Since the charging of this penalty is law, we cannot waive the penalty.